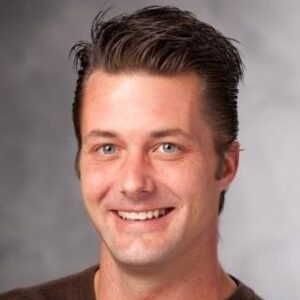 Role
Brad Janisch is an early adopter and advocate of people analytics who brings a new and unique skill set to the portfolio of professional consulting services offered by The Executive Edge® Inc. Brad is a Human Resources leader with 20 years of experience developing and executing human capital related strategies within globally recognized brands. His passion and expertise lies in helping organizations establish and operate highly effective Workforce Analytic practices and strategies. Brad has helped transform the way in which organizations make decisions pertaining to the allocation and deployment of human capital through his fact-based, research driven methodology to Human Resources. This approach has helped globally recognized brands demonstrate the tangible connections between talent, financial, operational, and customer satisfaction outcomes resulting in measurable top-line sales and bottom line cash flow.
Experience And Expertise
Increasingly organizations are becoming interested in the power of people analytics to help Human Resources leaders deliver improved performance through human capital decision making. Over the course of the past decade, Brad has been a pioneer within the space witnessing first hand analytics' ability to drive organizational change and improved business performance through people.   Prior to his affiliation with The Executive Edge®, Brad was the head of U.S. Human Resources Strategy and Workforce Analytics at McDonald's Corp. Over the course of his tenure, Brad established and led the McDonald's people analytics practice from the ground up at a time when no roadmaps existed. He achieved success through his practical approach of forming partnerships with research related functions to replicate their proven methodologies while infusing it with a human capital twist.
While at McDonald's, Brad served as a key advisor to leadership where he provided fact-based research and consultation on human capital initiatives in support of the business's multi-year strategy. Through this work Brad developed extensive experience partnering with cross functional leadership teams including, but not limited to, Training, Learning & Development (TL&D), Operations, IT, Marketing, Finance and Consumer & Business Insights to create the most effective human capital solutions possible. His body of work includes deep-dive analytic research in the areas of recruitment & selection, compensation & benefits, employee commitment & engagement, succession planning, workforce planning, employee value propositioning and retention. In addition to McDonald's, Brad has held various roles with other reputable companies including Allstate Insurance and Aon Hewitt. As a member of The Executive Edge®, Brad offers consultative expertise in:
The establishment of measurement practices, systems and technologies to enable HR analytics
How to maximize the full potential of existing people data sources along with items of consideration when evaluation new sources
The identification and formulation of key performance indicators for talent aligned to organizational and functional strategy
The development of scorecards, dashboards and reports, along with strategiew on how to deliver results to multible stakeholder group
Developing the capability of HR Business Partners' application of analytics to business consultation
Regardless of whether you are a small, mid or large cap organization or where you are at within your analytics journey, through The Executive Edge's® proven Workforce Analytics consulting services Brad can help you navigate the turbulent waters of Human Resources' next great evolution.
Honors And Awards
Deb has been nominated for an Outstanding Supplier Award by The Chicago Tribune Company and is often asked to speak on leadership issues, career planning, and strategies to develop and promote high potential women in the workplace.
Professional Certifications
Brad has attained the Society of Human Resources PHR certification.
Education And Professional Associations
Brad holds a Master's degree in Human Resource Management and Industrial Relations from Loyola Chicago and a Bachelor's degree in Psychology with a minor in Business Administration from the University of Iowa.   He has held various civic roles including positions on the Village of Lombard Finance Committee, The Lombard Town Center's Economic Restructuring Committee and Lombard's People for the Parks, which helped pass a multi-million-dollar referendum to secure and fund the development of an aquatic recreation center within his home town.
More About Brad
Brad, his wife, and their four children live in the Western suburbs of Chicago. He enjoys coaching his children in their varied sports throughout the year. Brad is an avid and experienced boater who throughout the summer months can be found on the waterways of the Midwest with friends and family.
Learn More
For additional information about The Executive Edge®, please contact us at:
Phone: 1.630.404.2256
Email: info@theexecutiveedge.net
Web: http://www.theexecutiveedge.net/