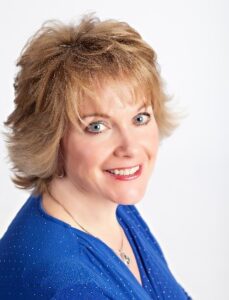 Role
Gail is an innovative leader in the field of Training and Organizational Development. She has over 20 years of experience combining both e-learning with leadership development to create high performing work teams. Using blended learning techniques, she is able to integrate all forms of training to develop knowledge and understanding inside individuals of what they are expected to do. Then by consulting with leadership she ensures the processes and systems are in place to increase efficiency and productivity and ensure that employees can easily apply this knowledge to their work on the job. Her passion is to develop managers into leaders and then into their employees' coach, by focusing attention on how to best use an employee's area of strengths. She has experience in the creation of performance management tools, high value employee identification, succession planning and extensive instructional design expertise.
Experience and Expertise
Gail has extensive leadership development experience working at United Airlines for over 25 years. The variety of her roles included direct interface with all of the front-line employee leaders, specifically emphasizing her experience with change management. She used her analytical skills to conduct needs assessments and then applied instructional design skills to develop the necessary programs that took the company through several major transitions such as becoming a global carrier and managing with fewer resources after a major reduction in flying as a direct result of 9/11. She consistently used project management techniques to lead several key initiatives including facilitating a strategic focus on the most cost effective ways to outsource and transition responsibilities between employee work groups as they exited from bankruptcy in 2004.
Gail continued expanding her executive coaching technique at the Alliant Credit Union by becoming certified by Gallup as a Strengths Coach. She helps others identify their innate talents and strengths and explores the following questions:
What do you do best?
How can you take your life and enhance it?
How could you have made that task easier?
The strength-based philosophy that she brings works best with those who are willing to risk betting their life on their strengths, because they also realize the risks of not doing so are far greater. She believes that using your strengths is the key to your personal engagement and success.
Gail also possesses extensive instructional design and facilitation experience. There is always a focus on relating any training experience to a company's bottom line. She is able to further coordinate and leverage team transformation and help companies achieve breakthrough success. With a special emphasis on executive coaching engagements, Gail helps a leader reach the next level in their career.   She has worked with numerous clients including DeVry University, Bel Brands, Publicis Groupe:  Resources, United Airlines, Alliant Credit Union, Sara Lee, PromoWorks, St. Luke's Medical Center, BP, Navistar and many entrepreneurs as they built their independent businesses.
Client Quotes
"I was so pleased with Gail's format in helping me to identify and understand my strengths and apply these ideas to actual situations that I encounter in my career. It was extremely helpful and insightful and I have found myself thinking constantly about and applying what we have discussed." – Director of Development, Visiting Nurse Association of St. Luke's
"Gail's value lies in her belief and commitment to empower and to assist people in learning and being responsible to the process. Having belief and support on that path is great." – Broker-in-Charge, Allen Tate Company
"I hired Gail to develop the first ever leadership training plan and program for the new company I had joined in 2007. At that point the company had only been in existence for eight years but had never contemplated or offered leadership training to its executive and management level staff. Gail interviewed the leaders of the company to gain an understanding of the culture and assess the training needs. She then developed and delivered a program that was met with great interest as well as satisfaction, delivering it on time and within budget to over 40 executive, management and high potential employees. I highly recommend Gail for any strategic training initiative you have." – Vice President of Human Resources, PromoWorks, LLC
"Gail's vision for training on a global scale involved going against the grain of tradition to infuse new technologies and ideas on a massive scale across worldwide operations, sales and customer service. Gail gave us the tools and encouragement to do some of the best work we've done. I value her advice and consider her a trusted friend." – Senior Producer, United Airlines
Honors and Awards
Gail's work has been recognized as Editor's Choice by Training Magazine in their Top 100 list. She was also featured along with others in the book Saving the Corporate Soul & (Who Knows) Maybe Your Own by David Batstone as he declared his eight principles for creating and preserving integrity and profitability without selling out in corporate America. Her chapter entitled "Valuing the Worker," speaks to her belief that all companies should create a learning environment.
Gail has also presented at the National ASTD Conference, "What's Keeping Your CEO Up At Night?"
Professional Certifications
Gallup – Certified Strength Coach®
Talent Smart: Emotional Intelligence / Basic and Advanced Certification®
Center for Creative Leadership: Assessment Certification Workshop®
The Executive Edge®: The Coaching AdvantEdge™
The Forte® Institute: Interpersonal Communications
Chicago Deming Association / Six Sigma Masters Program – Six Sigma Green Belt Training
Education and Professional Associations
Gail holds a B.S. from DePaul University in Chicago, Illinois. She is a Premier Success Coach for the eWomen Network organization and a member of the Human Resources Management Association of Chicago (HRMAC). She is also a long-standing member of the American Society of Training and Development (ASTD) and the Society of Human Resources Management (SHRM).
More About Gail
Gail lives in the western suburbs of Chicago and likes tennis and skiing. She, her husband and two adult children enjoy water sports and are all certified scuba divers.
Learn More
For additional information about The Executive Edge®, please contact us at:
Phone: 1.630.404.2256
Email: info@theexecutiveedge.net
Web: http://www.theexecutiveedge.net/