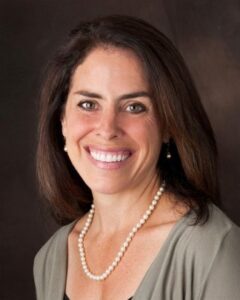 Role
Janet Blum is a highly experienced executive coach and organizational consultant specializing in individual coaching, change management and team development.  She is recognized for her expertise in creating partnerships with her clients based on trust, openness, honest feedback and integrity.  Janet emphasizes helping individuals and teams reach their business objectives by assisting them in identifying goals, recognizing and addressing strengths and weaknesses, and developing strong relationships and clear processes.
Experience and Expertise
Janet's experience is broad-based and she has successfully served clients at all levels of organizations.  Her client list, which reflects her extensive multi-industry knowledge, includes: DeVry; Allstate Insurance; Federal Home Loan Bank (Seattle and Indianapolis); Discover Card Services; Kemper Corporation; Tribune Company; Kraft Foods.  Additionally, Janet has worked with non-profit organizations such as: The Museum of Science and Industry, The Night Ministry, and the Gateway Foundation.  Her particular skills and expertise include:
Executive Coaching
360 Degree Feedback
Team Coaching and Development
Conflict Resolution and Team Intervention
Leadership Development
Meeting / Program Facilitation
Change Management
Mentoring
Diversity and Inclusion Coaching and Consulting
Client Quotes
"I've worked with Janet in different capacities. Initially, Janet was my executive coach. Upon completion, I asked Janet to provide leadership assessment and guidance for the department's management team. I found Janet to be insightful, knowledgeable and skilled in her profession. More importantly, I found a partner to work with to develop my leadership skills and the skills of my co-workers. We're a better team as a result of working with Janet!"– Director, Kemper Corporation
 "My experience working with Janet over the last several years has been great.  She quickly understood the business issues facing our organization as well as it's culture.  That knowledge and organizational assessment helped establish her role as a coach to members of our Leadership Team.  As a result, there were behavior changes by some that have had a lasting impact." -Director, Human Resources, The Museum of Science and Industry
Professional Certifications
The Executive Edge®:  The Coaching AdvantEdge™
Benchmarks® from Center for Creative Leadership
Carlson Learning Company's Profile Learning Instruments
Lominger's VOICES®.
Intercultural Development Inventory (IDI)
Human Synergistics International
Education and Professional Associations
Janet holds a MBA in Behavioral Science, from the University of Chicago and a MA, in social policy and administration also from the University of Chicago. She holds a BA in Social Psychology from the University of Michigan.
More About Janet
Janet lives in Chicago's northern suburbs with her husband and children.  In her free time Janet enjoys running, yoga, and spending time with her family.  She has been involved in her local school system by serving as a member of the local school board caucus, which interviewed prospective school board candidates and selected a slate of those most qualified to serve on the school board.
Learn More
For additional information about The Executive Edge®, please contact us at:
Phone: 1.630.404.2256
Email: info@theexecutiveedge.net
Web: http://www.theexecutiveedge.net/