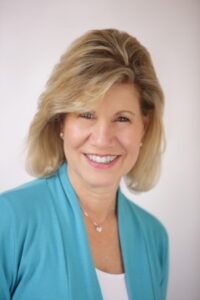 Role
Josette is an accomplished executive coach and organization effectiveness consultant, specializing in taking already successful business leaders and their teams to the next level of performance. Josette has over 25 years experience working in both internal and external roles within global Fortune 500 organizations. Her highly successful career as a corporate executive and business owner includes experience in the wholesale, retail, financial services, professional services, healthcare, manufacturing, communications, technology, telecommunications, advertising, media, and marketing industries, as well as academia. Josette's diverse experience equips her to ask the questions that business leaders need to answer to reach the next level of performance. Josette effectively partners with all levels of clients, from managers to executives, to develop solutions that address their specific business needs.
Experience and Expertise
Josette has served as a senior human resources executive and officer of several Fortune 500 global companies, including American Express, Household International, Enesco Group Inc. and Trizec Properties. Josette challenges leaders to understand every aspect of their company, evaluate what makes them and their organization unique, and leverage the talents of each individual team member. Her top-down approach to coaching has a cascading affect on the entire organization. When employees see their leaders re-energized and armed with the fundamentals of leadership, teamwork and personal effectiveness, the whole company and its bottom line grows. Josette's key areas of expertise include:
Developmental Coaching – Coaching leaders who want to reach the next level in their career
Leadership/High Potential Coaching – Working with corporations to develop a succession plan
Team Transformation – Assessing strengths and weaknesses within a company's team and strategizing on how to capitalize on the strengths, to limit the weaknesses, and to build a company's bottom line
Facilitating senior leadership and management groups – including strategic planning meetings
Facilitating communication and presentation skills training for leadership
Assessments and analysis – Helping the client work on development and talent retention
Josette has spent her career focusing organizations on aligning priorities, systematically developing goals and action plans, and inspiring leaders' passion for excellence. Josette's persuasive and collaborative style supports rapid resolution of business issues and productive relationships. She has demonstrated success in assisting her clients meet their financial and operational goals by focusing on analysis, planning, and execution.
She has worked with numerous clients including Whirlpool, Disney/ABC, CF Industries, Adventist Midwest Hospital, CDW, Edward Jones, GCG Financial, Kohls Retail Stores, Lake Forest Academy, The Marketing Store, US Cellular, RLL Associates, Multiform Fitness, Bridges Court Reporting, DeVry University, University of Chicago, Red Box, and CF Industries.
Josette has spoken extensively on the topics of leadership and management, including multi-generational differences in the workplace, managerial courage, executive presence and impactful communication.
Client Quotes
"Josette was very insightful and allowed me to think through things, while at the same time keeping me on task. Gave me a different perspective on the outcome and how I was reading it. Provided me with helpful suggestions on how to go about updating my development plan and approaching next steps." – Vice President, Shared Services and Card Operations, Kohl's Retail Stores
"Josette has a great balance between tips and encouragement. I felt she had my best interest in mind. She was very prepared and listened intently. She coached and redirected me in what I felt was a very effective way." – Senior Director, Integrated Marketing, CDW
"Josette is very personable and it is easy to discuss my strengths and areas of opportunity in an open and honest way. She provided great feedback and tied things together for me. She is very insightful and a very good coach." – Senior Director, Human Resources, US Cellular
Professional Certifications
Center for Creative Leadership: Benchmarks®
The Executive Edge®: The Coaching AdvantEdge™
The Forte® Institute: Forte® Assessment Process
Lominger: Leadership Architect® Suite
Profiles International: Employee Assessment and Talent Management Solutions
Thomas-Kilmann Conflict Mode Instrument (TKI)
Myers-Briggs Type Indicator® (MBTI)
The Leadership Circle 360 and Culture Survey
StrengthFinder and StandOut Strengths
Hogan Assessments
Education and Professional Associations
Josette is a graduate of DePaul University. She is a member of the International Coaching Federation (ICF), Human Resources Management Association of Chicago (HRMAC), and the Society of Human Resources Management (SHRM). She is an active mentor to executives nationally that are affiliated with Healthcare Businesswomen's Association (HBA), Professional Women's Club of Chicago (PWCC), and Menttium. She holds both a Senior Professional Human Resources (SPHR) and SHRM – Senior Certified Professional (SHRM – SCP) designation. She also holds a certification from the International Business Coaching Institute (IBCI). She has served as a mentor for the DePaul School of New Learning. She has cofounded, and led several business networking groups. She is on the President's Council of Almost Home Kids.
More About Josette
Josette, her husband, and their three children like to spend time skiing, scuba diving, and playing music in the northwest suburbs of Chicago.  Josette also enjoys hiking, dancing and golfing.
Learn More
For additional information about The Executive Edge®, please contact us at:
Phone: 1.630.404.2256
Email: info@theexecutiveedge.net
Web: http://www.theexecutiveedge.net/